HIGH-PERFORMANCE
DRONE TECHNOLOGY
Surveying & Mining, Inspection & Monitoring, Rescue & Logistics Agriculture & Forestry, Research & Industrial Automation
AIR6 SYSTEMS | AIRBORNE ROBOTICS are manufacturers of high-performance, heavy payload drones (UAVs) for payloads of up to 10 kg. We offer highest possible flexibility for a broad range of missions and applications. Through our state-of-the-art UAV systems, equipment and forward-thinking approach customers win mandates, are able to streamline work-flows, optimise outputs and provide precision data that is not obtainable from the ground. We push boundaries when it comes to systems-of-systems integration, industrial automation and full drone autonomy.
We are currently recruiting a number of exciting positions in both, the United Kingdom and Austria. See our open positions below:
ROBOTICS / COMPUTER VISION ENGINEER
AI / FRONTEND SOFTWARE ENGINEER
(Klagenfurt – Austria / Basingstoke – United Kingdom)
For more information about the roles please click button below.
NEXT GEN DRONES – BRIDGING THE GAP BETWEEN FULL AUTONOMY
Please click the unmute button to enable sound.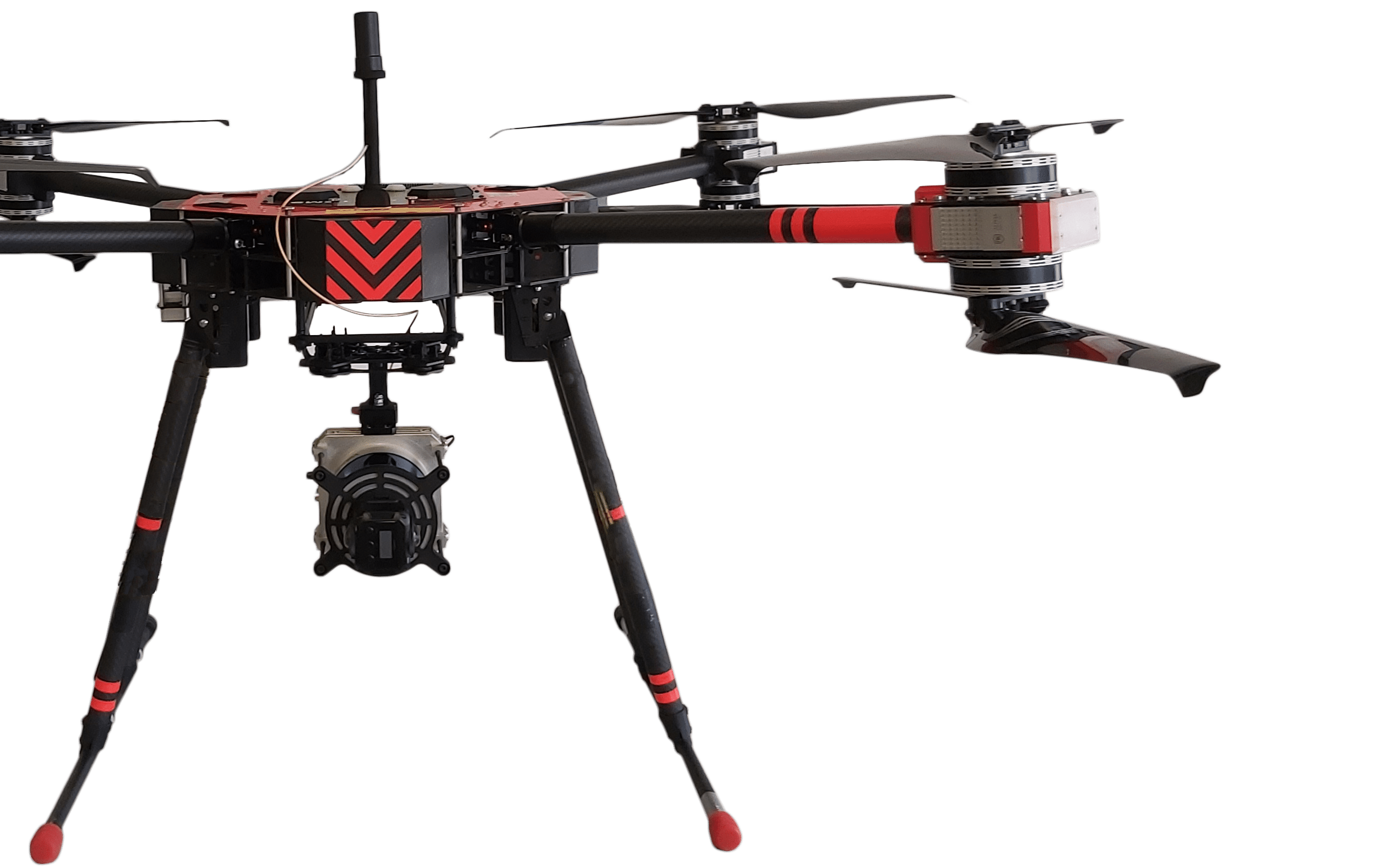 AIR8

MEDIUM LIFTER
OctoCopter (4 arms / 8 rotors)
Flight time of up to 60 minutes | Payload up to 10 kg
AIR4

RUGGED
QuadCopter (4 arms / 4 rotors)
Flight time of up to 60 minutes | Payload up to 3.5 kg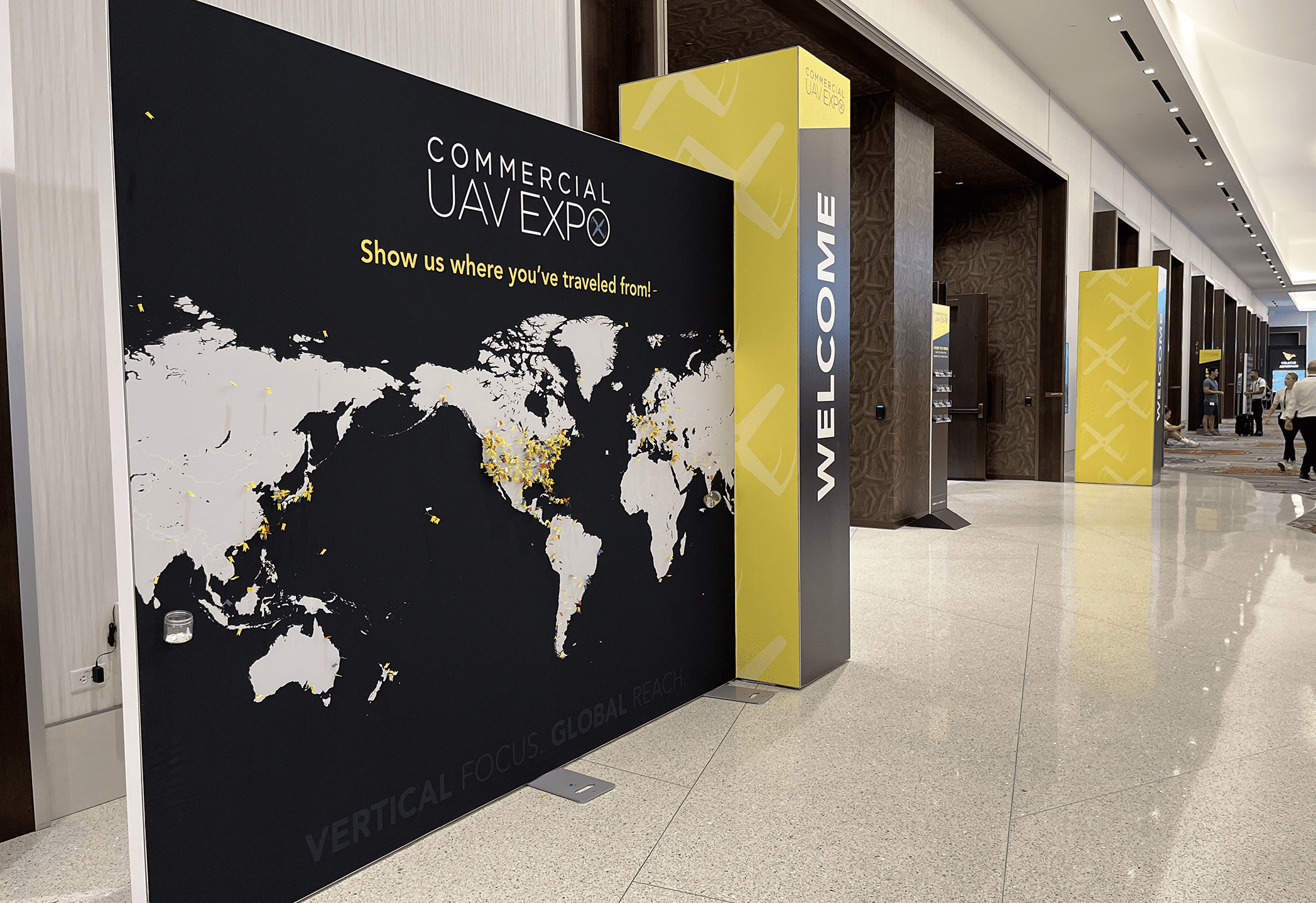 COMMERCIAL UAV EXPO 2023
5 – 7 SEPTEMBER 2023
Following our recognition with the top ranking at last year's "Pitch the Press" competition, we were pleased to return to the Commercial UAV Expo in Las Vegas this year. We showcased our cutting-edge UAV platforms and aerial autonomy solutions as well as presented at the roundtable discussion on "The how and why of drone applications".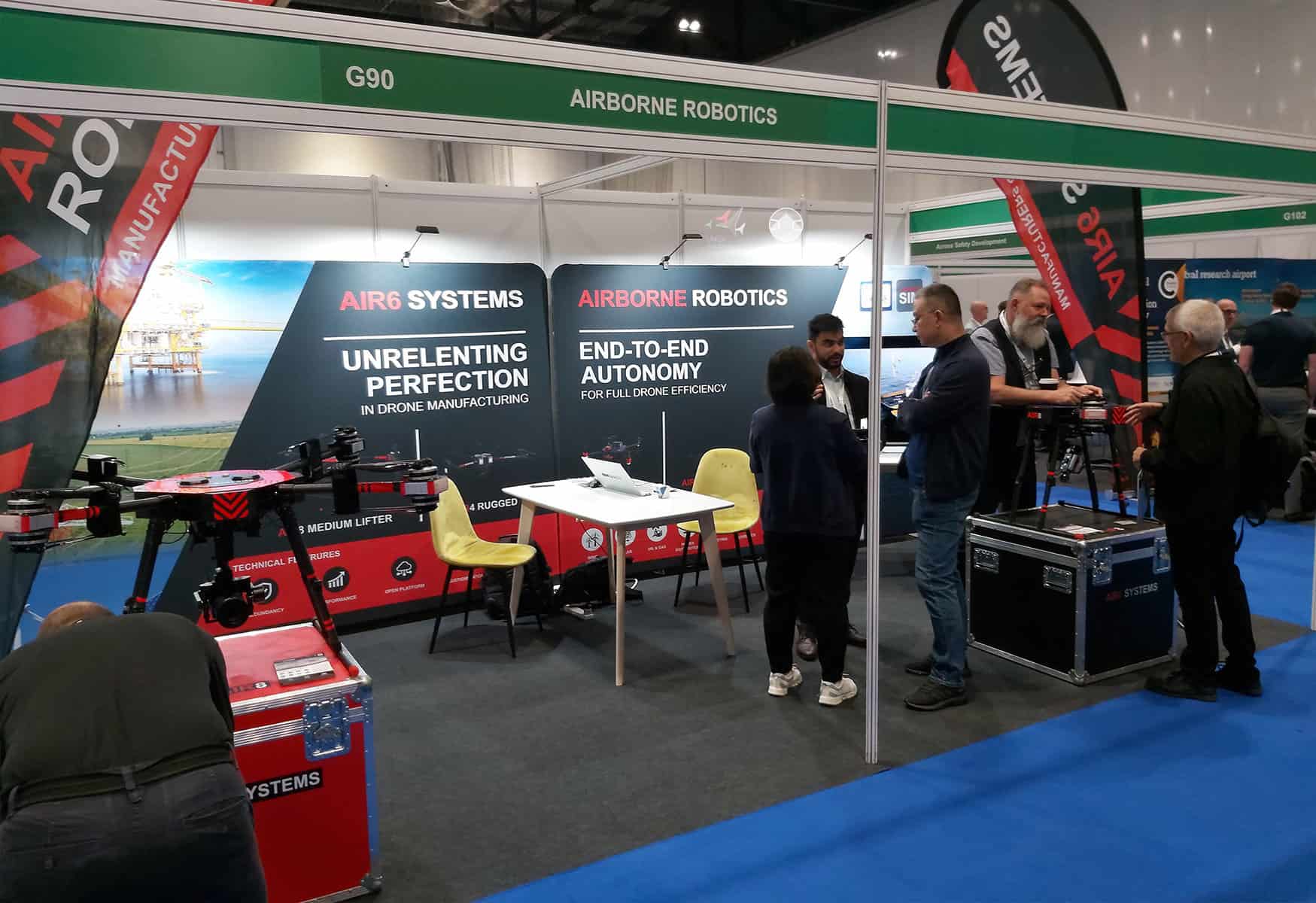 DRONEX 2023
24 – 25 SEPTEMBER 2023
We were excited to participate in this year's DroneX trade show where we exhibited some of our latest UAV technology and platforms. Moreover, company CEO delivered a curated presentation delving into the a recent project titled DrSUIT which stands for Drone Swarm for Uncrewed Inspection of offshore wind Turbines.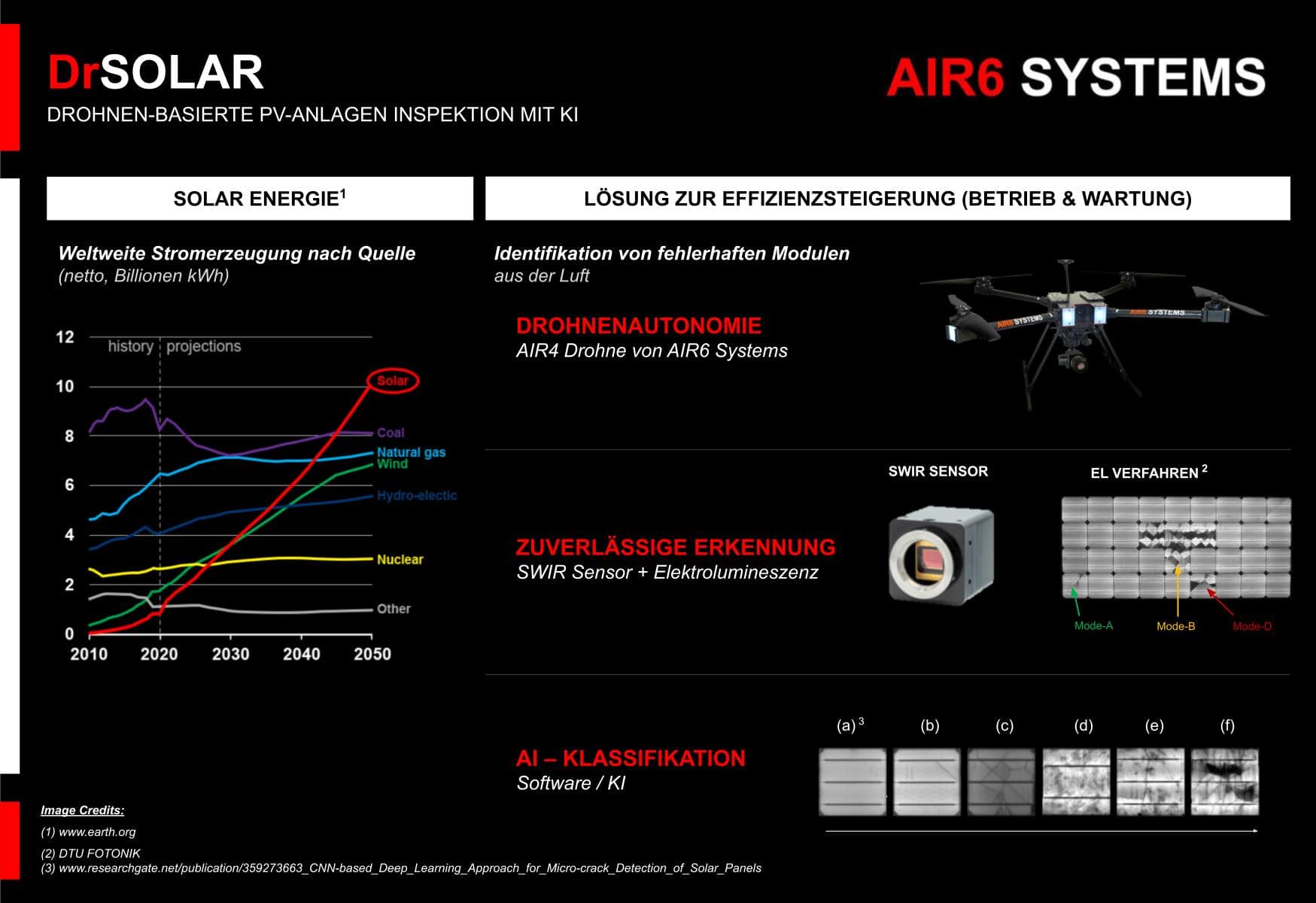 AI POLICY FORUM
11 – 12 OCTOBER

 2023
We were partaking in this year's AI Policy Forum, organised by the BMK, BMF in conjuction with the Austria Wirtschaftsservice (AWS). To showcase our contribution to trustworthy AI in the UAV space we presented our project titled DrSOLAR which comprises AI for solar panel fault detection, segmentation and classification via drone based on SWIR image capture.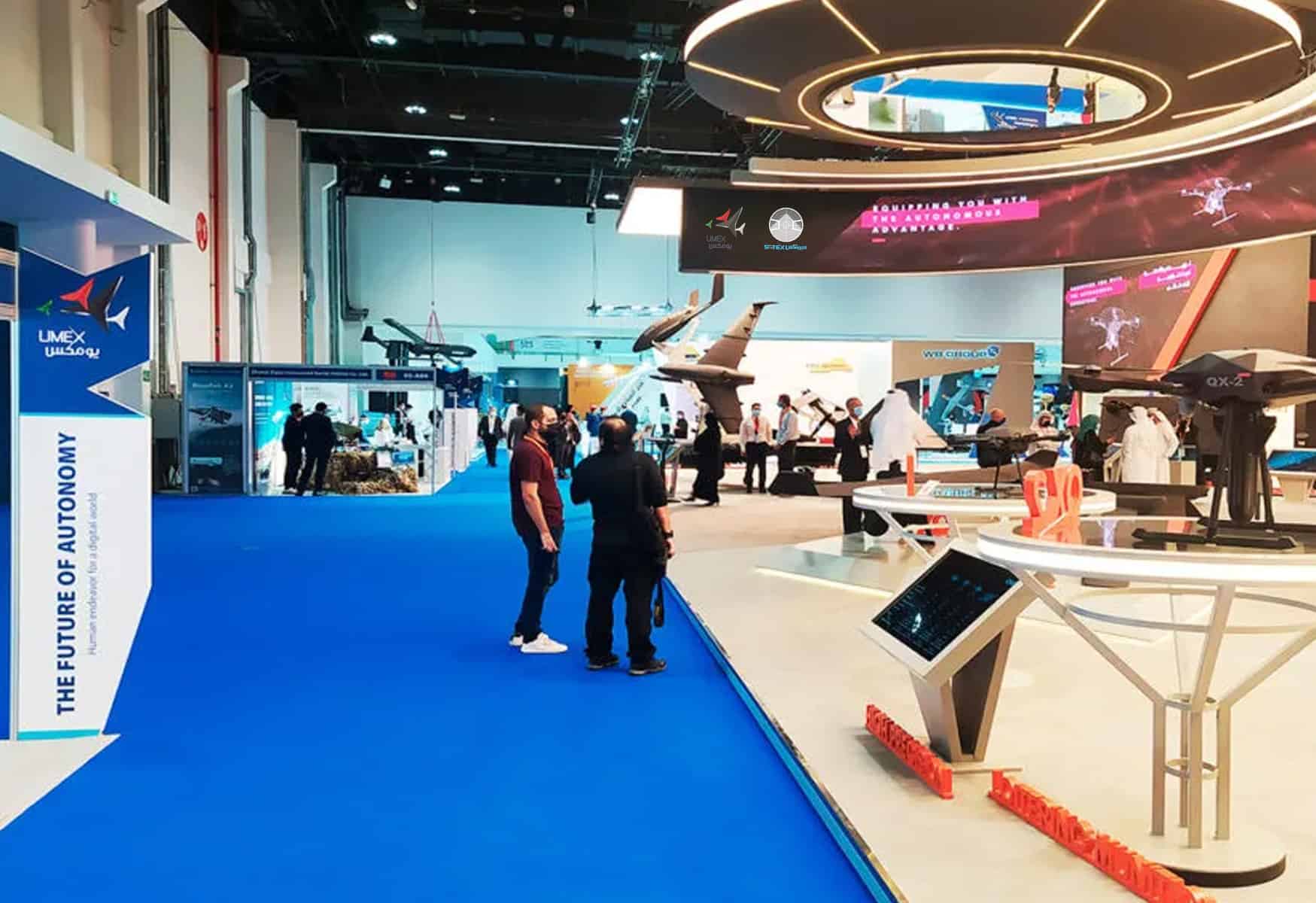 UMEX & SimTEX 2024 - UAE
22 – 25 JANUARY 2024
We will be exhibiting and presenting at the  MENA region's industry leading and growing UAV event, showcasing our systems, simulation and applications for land and in the maritime environment. In addition, we will also present in a live demonstration our latest technology and autonomy features.